Report Invasive Plants!
Click here to report an invasive plant infestation or possible Alert species sighting.
TN-IPC Mailing Address & Email Contact
Tennessee Invasive Plant Council c/o
Tennessee Dept. of Environment and Conservation (TDEC)
Division of Natural Areas
TN Tower, Floor 2
312 Rosa L. Parks Avenue, Nashville, TN 37243
Invasives@tnipc.org
TN-IPC Speakers Bureau
To request a speaker for an event or meeting, please email us at the address above and state your organization, location, event or meeting schedule, presentation length, desired topic emphasis, and any other relevant details so we may match a qualified speaker to your needs.
Board of Directors Information

Kitty McCracken
President
Natural Resources Management Team
Oak Ridge National Laboratory
P.O. Box 2008
Oak Ridge, TN 37831-6351
Kitty McCracken is a member of the Natural Resources Management Team of Oak Ridge National Laboratory. Her responsibilities include management of invasive plant species and native grass restoration projects for the Oak Ridge National Environmental Research Park (a Biosphere reserve). She is on the ORNL Institutional Animal Care and Use Committee and is lab manager of the Aquatic Ecology Laboratory. Kitty also leads a project to survey bats and identify habitat crucial to 3 species of endangered bats on the NERP. She has worked in environmental sciences and animal research for over 40 years.

Belinda Ferro
Vice President
Ecological Site Inventory Specialist
USDA Natural Resources Conservation Service
MLRA Region 18-5
2691 Andersonville Hwy
Clinton, TN 37716
Belinda Ferro is an ecologist with the Natural Resources Conservation Service (USDA-NRCS). Her current work involves developing ecological site descriptions for East Tennessee, Northwest Georgia, and Northeast Alabama to inform conservation planning on privately owned land. Previously, her graduate work at the University of Tennessee focused on exotic, invasive plants and pathogens. Native plant conservation has been a life-long interest.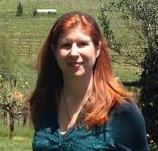 Christine Bertz
Treasurer
Research Assistant Professor
Center for Research in Educational Policy
The University of Memphis
325 Browning Hall
Memphis, TN 38152
Christine Bertz currently serves as research faculty at the Center for Research in Educational Policy, a State of Tennessee Center of Excellence at the University of Memphis. She designs and conducts research evaluations of projects that aim to improve the quality of STEM teaching and learning throughout the United States. Christine holds a Ph.D. in Biology from the University of Mississippi, where her research focused on interactions between native and invasive plants within xeric scrub ecosystems following large-scale disturbance. Her background also includes work in exotic animal physiology and captive husbandry, surface water quality, and the distribution of threatened and endangered prairie plants.

Margie Hunter
Secretary
Writer
Margie is a writer and author of Gardening with the Native Plants of Tennessee: The Spirit of Place. She gives presentations on native plants and natural history, serves on the boards of the Tennessee Native Plant Society and Tennessee Naturalist Program, and volunteers with the Spring Wildflower Pilgrimage in Gatlinburg. Her
blog on hiking in the Great Smoky Mountains
features trail and natural history accounts for the national park and the Appalachian Trail. (Photo by J. Paul Moore)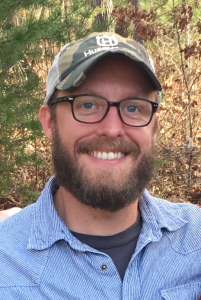 David Adams
Middle Tennessee Stewardship Ecologist
Tennessee Department of Environment and Conservation
Division of Natural Areas
Tennessee Tower, 2nd Floor
Rosa L. Parks Ave.
Nashville, TN 37243
David Adams is a stewardship ecologist with the Division of Natural Areas in the Tennessee Department of Environment and Education. His work involves a variety of natural resource management projects (including invasive plant management, native plant restoration, and rare species protection) within the natural areas of middle Tennessee. Prior to joining the Division of Natural Areas, David was a biologist with the National Park Service for 10 years, where he was heavily focused on various types of invasive plant management.

Mike Berkley
GroWild, Inc.
7190 Hill Hughes Road
Fairview, TN 37062
Mike Berkley is vice-president of GroWild, Inc, a native plant nursery and landscape company. He joined the Board of TN-EPPC in 2009 as a representative of the nursery industry. His goal is to bring awareness to his fellow nurserymen of the problems invasive plants bring to our environment. He is a lifetime member of the TN Native Plant Society, as well as member of the Southern Nurseryman's Association (SNA), Middle-TN Nurseryman Association (MTNA), TN Nurseryman and Landscape Association (TNLA) among others. He has been the Fairview, TN City Arborist since 2000 and member of the Cheekwood Botanical Garden Committee in Nashville, TN. As a result of Mike's passion, he is dedicated to educating the public on the use of native plants in the landscape. He has been involved in the installation of numerous sustainable projects including vegetative roofs, commercial and residential rain gardens and stream bank restoration.

Andrea Bishop
Tennessee Department of Environment and Conservation
Division of Natural Areas
Tennessee Tower, 2nd Floor
Rosa L. Parks Ave.
Nashville, TN 37243
Andrea Bishop is a biologist/botanist with the Natural Heritage Program in the Tennessee Department of Environment and Conservation. Her work includes the protection and management of federal listed plant species in Tennessee. She began her career with the Heritage Program in 1990 through 2001 and moved to Florida and worked with Florida State Parks. She returned to the Heritage Program in 2005. She was very involved in the initial development of TNEPPC and served on the first board of directors for several years.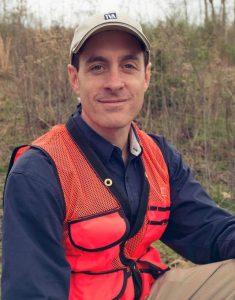 Adam Datillo
Adam Dattilo is a professional botanist with the Tennessee Valley Authority who specializes in conservation of the threatened and endangered plant species of Tennessee and adjacent states.  He first became interested in identifying and conserving plant species and their habitats while attending college at the University of Kentucky and believes that the rich plant diversity of the southeastern United States has much to teach us about the beauty and complexity of our natural world.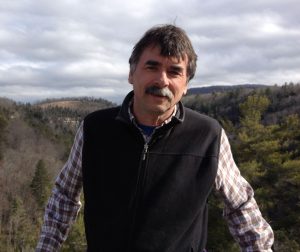 Jimmy Groton
EnSafe Inc.
308 North Peters Road
Suite 200
Knoxville, TN 37922
Jimmy Groton is an Environmental Scientist/Ecologist with EnSafe Inc., an environmental consulting firm. At EnSafe he works on wetland and stream mitigation and natural resource management projects (including invasive species control/replacement) for federal, state, and private clients. Jimmy is also President of Tennessee Citizens for Wilderness Planning, a 50-year old nonprofit, environmental advocacy organization based in Oak Ridge. At TCWP Jimmy helps to manage stewardship activities including cedar barren restoration and invasive plant control at the Oak Ridge Barrens State Natural Area and TVA's Worthington Cemetery Ecological Study area. Jimmy is a member of the Tennessee Native Plant Society, Emory River Watershed Association, Society of Wetland Scientists, and Association of State Wetland Managers. He joined the TNIPC Board in 2015 as a representative of TCWP.

Kristine Johnson
Supervisory Forester
Great Smoky Mountains National Park
107 Park HQ Rd
Gatlinburg, TN 37738
Kris is Supervisory Forester for the National Park Service at Great Smoky Mountains National Park in Tennessee and North Carolina, involving exotic plant management, forest health and native plant restoration in the park. A member of TN-EPPC's original board of directors, she has served continuously since, including a term as president.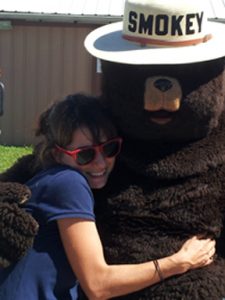 Katy Kilbourne
Department of Agriculture, Plant Certification
Ellington Agricultural Center
436 Hogan Road
Nashville, TN 37220
As a Nashville native, Katy attended Tennessee State University and received a BS in Plant Science and a MS in Agricultural Sciences focusing in Plant Pathology. Her thesis focus was on Phytophthora sp. in Tennessee field nurseries. She worked as a GIS consultant before becoming a Middle Tennessee Plant Inspector for the Tennessee Department of Agriculture and recently transferred to the position of Plant Pathologist for the department. This position monitors and surveys for diseases, certifies firewood kilns and coordinates the industrial hemp pilot program.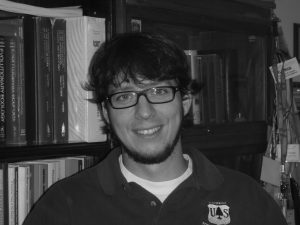 Chris Oswalt
Research Forester
Forest Service Southern Research Station
Forest Inventory & Analysis (RWU-4801)
4700 Old Kingston Pike
Knoxville, TN 37919
Chris is currently a Research Forester for the USDA Forest Service Forest Inventory & Analysis program and Adjunct Assistant Professor of Forestry in the Department of Forestry, Wildlife, & Fisheries at The University of Tennessee in Knoxville, TN. He received his Ph.D. from The University of Tennessee in 2008. Chris's research includes the monitoring and assessment of forest resources at multiple geographic and taxonomic scales. His research specifically focuses on the impacts of nonnative plants on forested systems, investigating alternative management strategies for hardwood plantations, and tracking spatial and temporal shifts of forest communities in the United States. Chris has worked in numerous environments from the Alaskan tundra to Himalayan and equatorial forests.

Pat D. Parr
Retired Oak Ridge National Laboratory Natural Resources Manager
Pat is retired from Oak Ridge National Laboratory where her responsibilities as Natural Resources Manager included natural resource management, integrated land use planning, and management of the Oak Ridge National Environmental Research Park (also a Biosphere Reserve). She is Past President of the Association of Southeastern Biologists and TN-IPC, Chair-elect of the Executive Committee of the Southern Appalachian Man and Biosphere Cooperative, and board member of the East Tennessee Regional Leadership Association and Discover Life in America.